Higham & Rushden U3A
Higham & Rushden U3A held a tea

party on 2nd November at The Pemberton Centre in Rushden to celebrate their 1000th member joining

since its formation in 20??

There was a very good turn out of visitors who were welcomed by

Group Leaders and their members who had set up stalls and displays to show how they spend their time on some of the fifty plus activities that range from Advanced Driving to Wine Tasting.



There were live displays of Sequence and Country Dancing, Guitar playing and Singing for Fun.



Mike Neville was Master of Ceremonies and introduced the Mayors of Higham Ferrers and Rushden and after speeches were invited to cut the special cakes. After the speeches everyone was invited to enjoy the sandwiches, sausage rolls, cakes, scones and tea.




Report on Brackley U3A Open Morning from a non-member

Brackley U3A, formed less than a year ago, held an 'Open Morning' on Thursday 18th August at the Methodist Church, High Street, Brackley. I went along just out of interest and with no preconceived ideas and I was so impressed even before I had walked through the door.

The Methodist Church is situated on the High Street in Brackley and has no parking of its own. However, there were plenty of spaces available along the street. There was no mistaking where the 'Open Morning' was taking place as a large U3A Brackley banner was hanging outside. Two members of the Brackley U3A were also outside to welcome visitors.

The first impression on entering the venue was, 'Wow, this place is buzzing! ' The hall had a welcome table for signing in, tea, coffee and cake was available, there were small coffee tables and chairs in the middle and all around were long tables displaying information from many of the interest groups. The hall was full of people sitting and chatting at the coffee tables, or engaged with Brackley U3A members at the display tables. I counted over 100 people and at one point members of the Dance Group danced a short country dance with 20 people at least joining in.

There was plenty of information around on the tables and many people to talk to and engage with regarding interest groups in particular or the Brackley U3A in general. One lady told me she had spoken to more people that morning than she had in the time she had lived in Brackley!

My overall impression was that members of the Brackley U3A who were there, whether of an interest group or welcoming group, were fully committed to ensuring that the morning was as enjoyable and informative as it could be. I think they succeeded.




Ise Valley, Kettering U3A

Every second Wednesday afternoon there is a meeting with guest speaker at the Eden Centre (Open Door Church), Montagu Street, Kettering starting at 2pm.



Visitors are always welcome to attend (£2 charge) and see what the U3A is all about. See our website for a list of speakers



For more information about Ise Valley U3A: http://www.isevalleyu3akettering.org.uk/
l

Higham and Rushden U3A

Every third Wednesday there is a meeting with guest speaker at the Pemberton Centre, H.E. Bates Way, Rushden, Northamptonshire NN10 9YP, starting at 2pm.



Visitors are always welcome to attend (£2 charge) and tea and biscuits are served following the speaker.


FIRST WORLD WAR GROUP - NORTHAMPTON U3A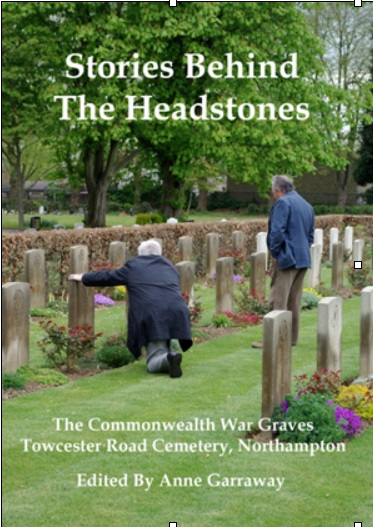 This project was started in 2011 by the group as a way of commemorating the anniversary of the start of the First World War in August 2014. After looking at various projects it was decided to write a biography of each of the men and one woman buried in the Commonwealth War Graves Section in Towcester Road Cemetery, Northampton. During our research we found that there were also three Czechoslovakian burials from the Second World War in the Jewish Section. In addition, as 2014 is about commemoration we included the ten German men who were originally buried in Towcester Road during the First World War and were subsequently moved, in the 1960s, to the German War Cemetery at Cannock Chase.

Local people went to war and came back to Northampton to die. Men came from all corners of the world, mainly in the First World War, and died in Northampton. Stories Behind The Headstones gives a glimpse into their lives. We tell their stories and bring to the reader the tragedy of that war with families losing up to three sons; women losing husbands and brothers; and one family losing a father in the First World War and his son in the Second World War.

The book is priced at £9.99 and is available from Waterstones in Abington Street and Northampton Museum. It can also be purchased at Northampton U3A meetings in June, and September; the Picnic in August; the WW1 exhibition at St Sepulchre's Church the weekend of 2nd and 3rd August; Heritage Day on 13th September, and by post from Chase Park Publishing, 10 Highfield Way, Yardley Hastings, NN7 1HQ. Price by post is £12.49 to include postage and packing and cheques should be made payable to Northampton U3A.



Oundle U3A - Books for sale

Oundle & District U3A Poetry Group has been producing a booklet of their very high quality work for a few years now and have sold it at cost price at our Christmas meeting. This year's booklet contains nearly 40 of the poems written by members on a range of topics from serious topics such as War to Local Bureaucracy and from The First Christmas to Spiders. There are wonderfully constructed poems in the style of Chaucer's Canterbury Tales, there are several poems about feelings and a range of summer and winter memories, all in all a wonderful Christmas gift for anyone who loves poetry. The books are on sale at £1.50 each including postage or £1.00 if they can collect it from me in Oundle. If interested send an email by clicking here. (You dont need to be a U3A member to take advantage of this offer)



One of Oundle's members (Ray Rundle 01832 274736) has written a book called Shadows from the Past, about the men who volunteered or were conscripted into the armed services during the First World War. The A5 book has 78 pages, about 35,000 words and 40 illustrations, of which several are portraits. The book is offered for sale at £5 before going on sale to the general public. Click here to see more details. ,

OUNDLE & DISTRICT ART APPRECIATION 4 - PICTURE RE-ENACTMENT


Fiona Bruce and Philip Mould have competition:

they look at paintings and find out if they are Fakes or Fortune-mak
ers.

Oundle U3A Art
Appreciation Group 4 has been studying paintings just as well.

Take Alfred Munnings's "Taggs Island" – they looked at it very closely.

They examined the setting, the trees, the water, the weather.

They looked at the characters, how they are composed into a relational group, who was looking at whom, and, perhaps, why; what was going on?

They studied the clothes, hairstyles and hats.

They noted the dog, all excited.

Then they booked a sunny day and went all al fresco down to Barnwell Picnic Park.

They dressed up: shirts, trousers, hats, skirts, scarves, the lot.

One of their number had made the ultimate sacrifice and provided empty champagne bottles and glasses.

A white sheet over a picnic table, strategically placed chairs (one borrowed from a friendly fisherman) and they were ready.

Cameras and other technological inventions captured the moment.

"Taggs Island" was alive and real.

They will not be making a fortune – but we certainly had a lot of fun.
When asking permission from The Munnings Art Museum to reproduce the painting "Taggs Island", Jenny Hand, Director of the Museum wrote: "That's totally brilliant! Yes, please go ahead and reproduce the image of the painting.

Would someone in the group be willing to send the original photo? – and would they let us publish it on our social media channels. It's really heart-warming to see so much fun being had with art."
And once this was featured on the Munning Art Museum website, Oundle Chair, Stephne Tewson, was contacted by someone in Australia who posted it further to promote innovative adult education ideas.

From Barnwell to Sydney and beyond, who would have believed it when this group set out to reproduce the painting.